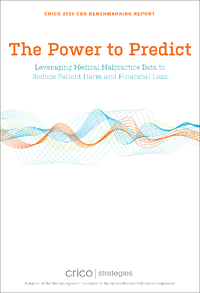 Report Highlights
This study highlights issues that can contribute to adverse events occurring which can lead to allegations of medical malpractice. By understanding the drivers of these claims:
Insurers can learn where the biggest financial exposures will be, and why.
Patient Safety Leaders gain insights to why adverse events are likely to occur and how to reduce them.
Claims Managers can optimize case reserving and pricing decisions.