Services
Candello will help you assess your risk, analyze your data, and report clearly to your organizational leaders.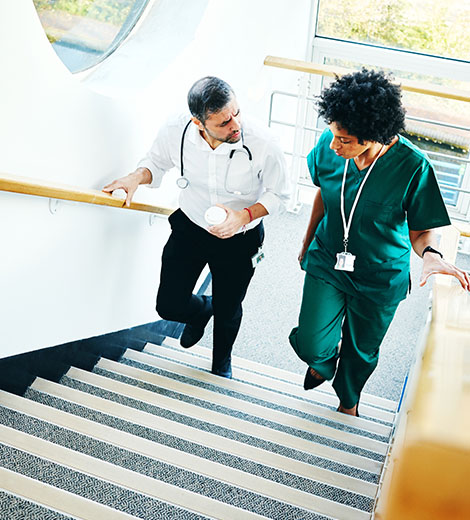 Make an Impact
Leadership Reporting
Candello's Leadership Report provides MPL and clinical leaders with a comprehensive window into priority areas for quality and safety improvements.
Aligning your organization's MPL experience with your select peers' provides a key point of reference for assessing error reduction efforts. These findings amplify risk signals and guide deeper investigation into prevalent or problematic case types, risky specialties, and vulnerable practice settings.
Go Deeper
Customized Analysis
We use advanced analytics to identify underlying contributing factors behind your problematic procedures, risky care settings, cases with significant injuries, and more.
Each analysis leverages the full breadth of Candello's dynamic coding taxonomy, digging deep into key areas of risk.
Our team helps you capture insights from legal proceedings and medical records across a large case set, and:
Investigate areas of emerging risk
Reveal care process or system failures most likely to result in indemnity payments
Understand pitfalls in complex care processes
We contextualize your local experience against national peers, pinpointing the unique factors driving your losses.
We summon Candello's patient safety, risk management, and clinical expertise to provide customized recommendations to support your organization's improvement goals.
Interested in learning more about this service? View a sample Customized Analysis Key Drivers of Ambulatory Diagnostic Risks.
Advanced Analytics Expertise
Advanced Analytical Models and Methods
Candello provides advanced analytical models and methods that help you:
predict indemnity outcomes, payment odds, and amounts
gauge and manage litigation outcomes
set reserves consistently
accurately price cases for settlement
better understand the relationship between clinical and financial risks
explain premium adjustments